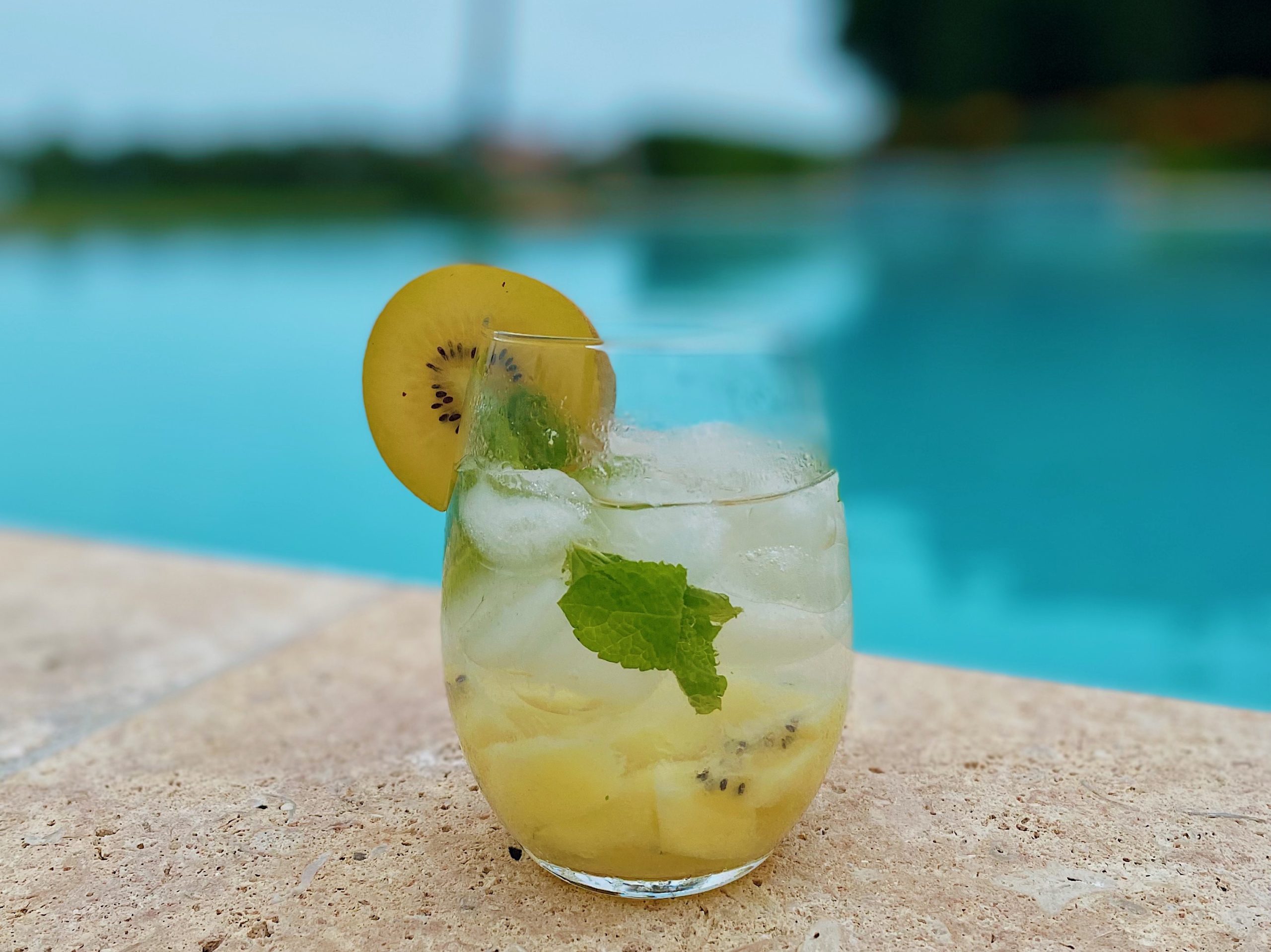 Make it a mocktail, or a cocktail! This refreshing kiwi drink is perfect for poolside sipping – with or without the tequila! 
INGREDIENTS (serves 1):
1 1/2 oz silver tequila
1 oz club soda
Additional kiwi wedge (optional, for garnish) 
PREPARATIONS:
In a small bowl or glass, muddle sliced kiwi, mint, monk fruit sweetener and lemon juice, being sure to break up mint leaves.
Pour into cocktail shaker and add tequila and handful or two of ice. Shake vigorously for ~15 seconds.
Pour into chilled glass. Top with club soda and garnish with kiwi wedge as desired.
NUTRITIONAL CONTENT PER SERVING

Serves 1, ~6oz with ice per serving. This is a Step 2 approved recipe.

Without tequila (mocktail):
FOR JOURNALING ON THE F-FACTOR DIET: 26g carb, 4g fiber

ACTUAL NUTRITIONAL CONTENT PER SERVING: 108 calories, 2g protein, 27g carb, 4g fiber, 23g net carb, 20g sugar, 1g fat, 0g sat fat, 10 mg sodium
With tequila:
FOR JOURNALING ON THE F-FACTOR DIET: 26g carb, 4g fiber
ACTUAL NUTRITIONAL CONTENT PER SERVING: 204 calories, 2g protein, 27g carb, 4g fiber, 23g net carb, 20g sugar, 1g fat, 0g sat fat, 10 mg sodium